AGM & 30TH ANNIVERSARY DINNER (Click here)



ISIS TROPHY WEEKEND, OXFORD (Click here)



MATCH PHOTO'S (Below)



Barnes, Mon 02 May 2011
(Back) Tim Hardy (Eng), Kiat Thoo (NZ), Chris Ellegard (NZ), James Culley (Aus), Nilesh Naidu (NZ), Carl Hoar (Eng), Shahna Khan (Ind)
(Front) Nehal Kirmani (Aus), Qasim Syed (Pak), Steve Werren (Aus), Dale Atkinson (Aus)



Barnes, Mon 02 May 2011
Kiwi 'quickie 'Chris Ellegard in a moment of unilateral support for fellow compatriot Kiat Thoo after deservedly winning
the NACA for being unable to tell left from right when moving the sight screen - an hereditary problem apparently.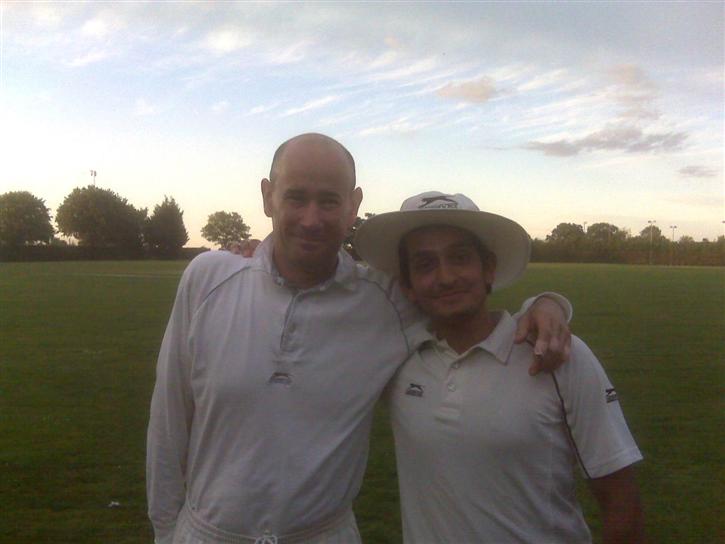 Harrow Weald, Sun 24 July 2011
Carl Hoar (83 runs) and Shahna Khan (131 runs) after their opening stand of 224 off 34 overs, which now becomes the second highest partnership for all wickets in Nepotists history. It's great to see Siamese twins being successful in life.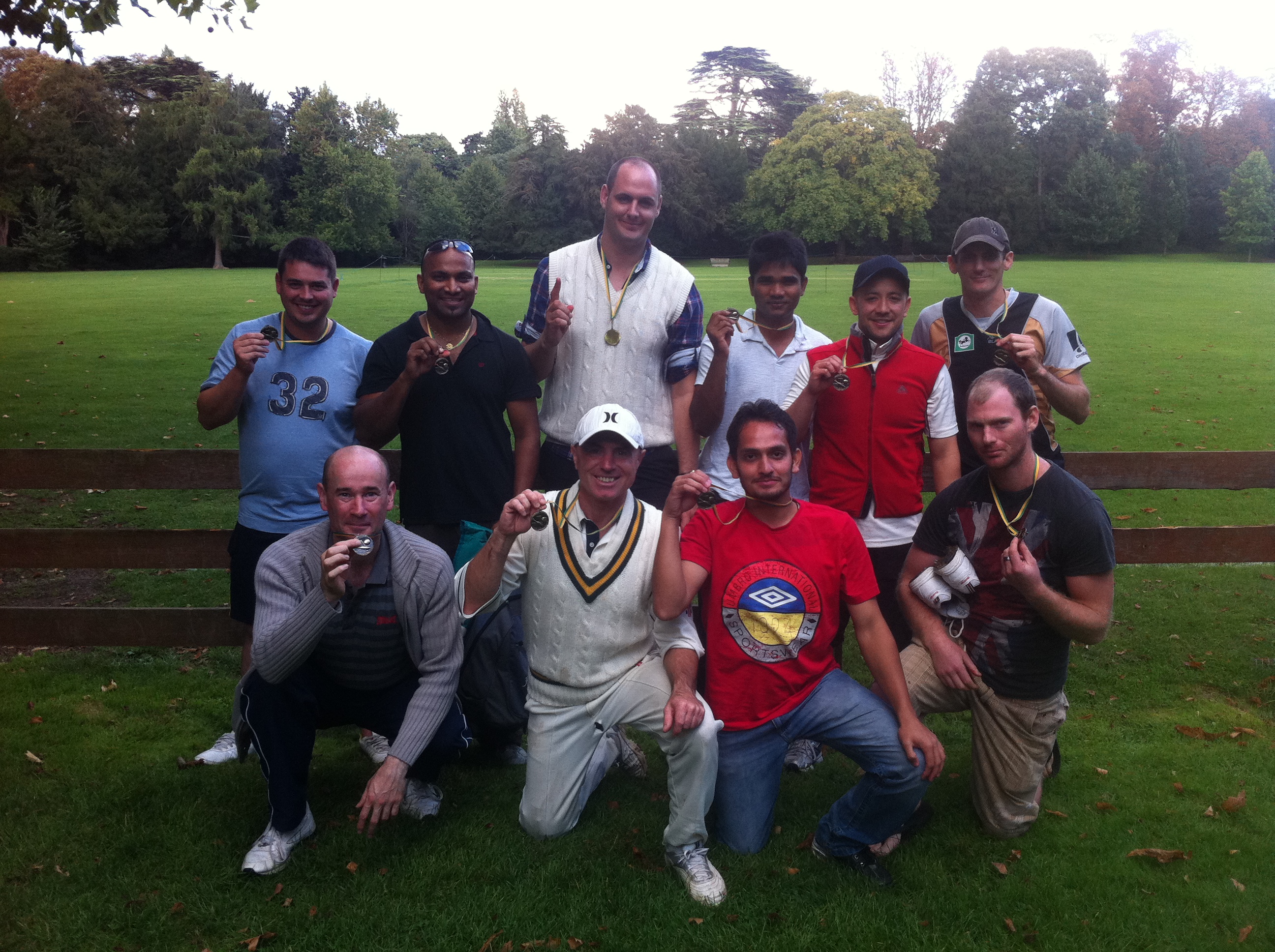 Twenty20 Big Bash Tournament, Chiswick, Sun 04 Sep 2011 (Nepotists Winners)
(Back) Eddie Edmands (Eng), Nilesh Thacker (Ind), Nathan Coleman (NZ), Merwin Fernando (NZ), Kiat Thoo (NZ), Chris Ellegard (NZ)
(Front) Carl Hoar (Eng), Steve Werren (Aus), Shahna Kahn (Ind), Andrew Nisbet (Aus)

(Back to Photo Index)